Versius, a next-generation surgical robotic system developed in Cambridge, transforming surgery around the world.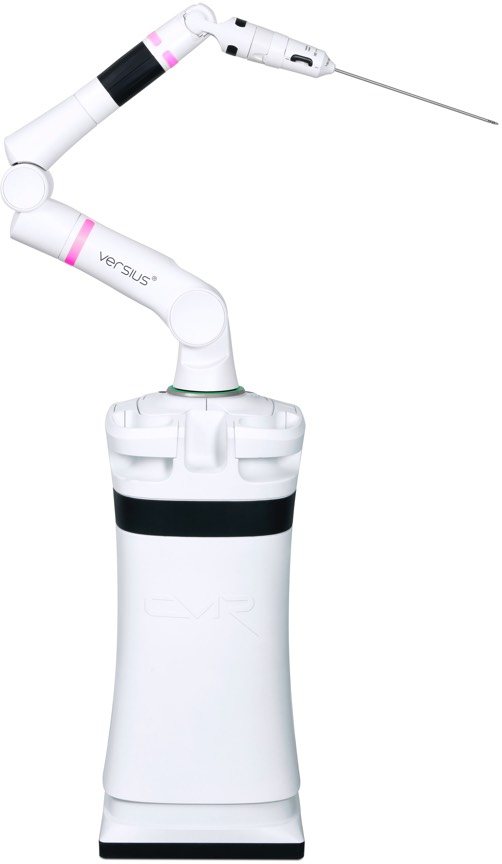 An unmet clinical need
Globally it is estimated that in almost half of surgical cases, keyhole surgery is not used i, despite the many benefits it can offer compared to open surgery. Benefits of keyhole surgery (sometimes known as laparoscopic surgery or minimal access surgery) over open surgery include quicker recovery times, reduced pain and scarring and fewer surgical complications. These outcomes have been shown to lower overall healthcare costs ii. However, manual keyhole surgery is hard to master, and is physically and mentally demanding to perform. Robotic keyhole surgery provides surgeons with increased dexterity and physical comfort, and enhanced visualisation, supporting them to perform more complex surgical procedures that otherwise may need to be performed using open surgical techniques, with greater accuracy and ease.
Today, only 1 million procedures performed worldwide annually are robotic assisted iii. It is estimated that there are approximately 20 million surgical procedures per year that are currently being performed using open surgery could be performed with a soft tissue robot to give patients access to keyhole surgery iv.
Although a significant medical breakthrough, robotic surgery has traditionally been associated with prohibitive costs, as demanding on clinical space, and disruptive in workflows, all of which have been barriers to uptake. Breaking the mould of conventional surgical robots used for keyhole surgery, Versius has been specifically designed to meet the high clinical standards required by surgeons, while also offering versatility that busy hospitals need.
'Inspired by the human arm'
In 2014, a group of five entrepreneurs in Cambridge set out to make the keyhole surgery more accessible to patients. Combining expertise from diverse disciplines of surgery, medical device development, start-ups and commercialisation, the team founded CMR Surgical to find and provide a solution.
CMR Surgical is disrupting the status quo in keyhole surgery, establishing itself as a success story on a global scale with Versius now being used as a valuable tool in hospitals across Europe, Australia, India and the Middle East.
CMR has gone from initial concept to its flagship product Versius, a small, portable and modular surgical robotic system that fits into virtually any operating room set-up and integrates seamlessly into existing hospital workflows, increasing the likelihood of robotic keyhole surgery.
Versius gives surgeons the choice of optimised port placement alongside the dexterity and accuracy of small fully-wristed instruments. With 3D HD vision, easy-to adopt instrument control and a choice of ergonomic working positions, the open surgeon console has the potential to reduce stress and fatigue and allows for clear communication with the surgical team.
Our engagement with clinical colleagues has been invaluable – with a detailed understanding of the requirements for keyhole surgery, we realised that replicating human arm movement was key to unlocking multiple benefits for both surgeon and patient.
Luke Hares, Chief Technology Officer
The right expertise at the right time
CMR Surgical completed the pathway from concept to commercialisation in just five years – half the average time to market for a medical device. The Company has also leveraged the world-class facilities and expertise found across Cambridge, having filed over 750 patents to date.
With an established leadership team dedicated to providing patients with better surgical outcomes, the team brings global leadership experience from large multi-nationals and a wealth of operational and commercial experience, with a solid grounding in MedTech and product development.
Since incorporation in 2014, CMR has grown from 5 founders to over 750 people, with a presence in over 20 countries. In June 2021, CMR announced a record-breaking $600 million Series D funding round – The largest-ever private MedTech raise, bringing its valuation to $3 billion.
CMR has its roots firmly planted in Cambridge, where its global headquarters are based. CMR has a number of sites across Cambridge and has pledged additional commitment to the region with a new large-scale manufacturing facility in Ely set for completion in late 2022.
cmrsurgical.com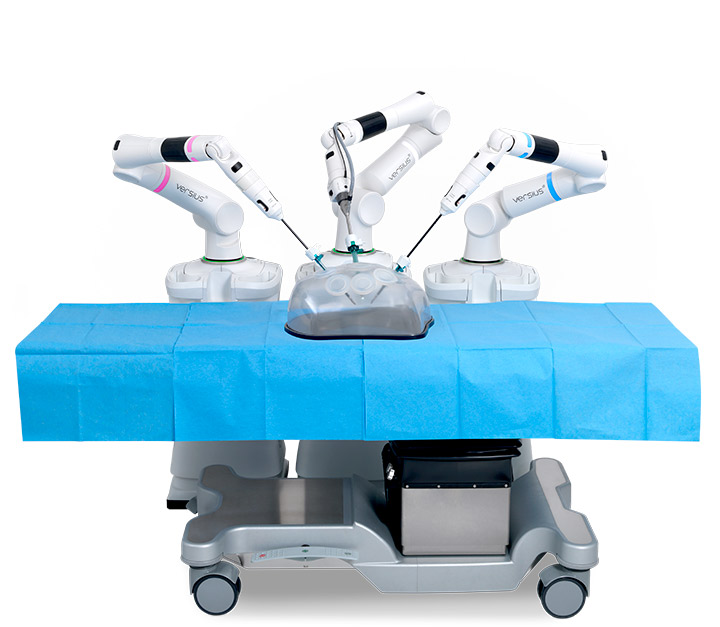 i McWilliams, Andrew. (2009, March). The Market for Minimally Invasive Medical Devices. BCC Research, p.14
ii EUR Urol, Journal of Endourology, BMJ
iii CMR Surgical data on file
iv CMR Surgical data on file